Cinema Movie Professional Hollywood Vintage Film Rewind w/ Reel Circa 1930, as Sculpture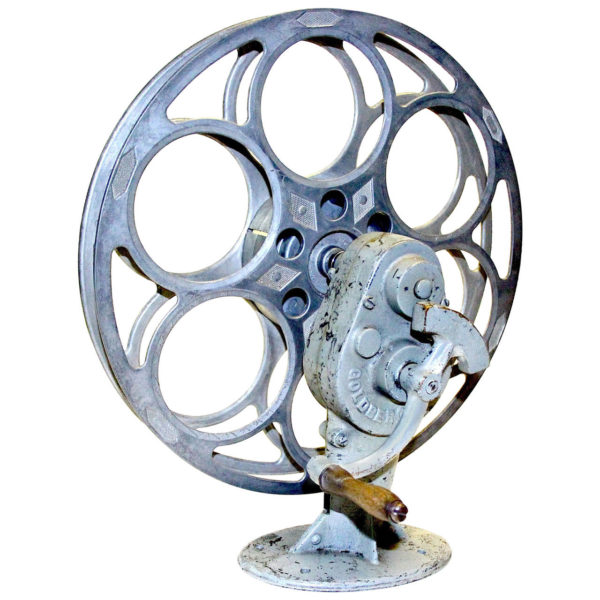 Cinema Movie Professional Hollywood Vintage Film Rewind w/ Reel Circa 1930, as Sculpture
Inquire for pricing
Cinema Movie Professional Hollywood Vintage Film Rewind w/ Reel Mid Century, as Sculpture.
Several available of different vintages, having different looks and with different values.
See all photos for the selection. Please inquire.
Cinema motion picture professional film editors 35mm film rewinders with vintage 35mm reel circa mid century.
This particular rare example in main photo is Circa 1930 and made by the Goldberg Reel Company.
All original metal with the original maple wood crank handle.
A basic tool of the Hollywood film editor and from the Golden Age of Hollywood.
Display as a table or pedestal sculpture. Very vintage. Wonderful strong editing usage patina. 100% original, well conserved and unmolested.
Available with or without film on the reel.
Several different styles, brands and vintages available. Prices vary. Please inquire.
ON SALE NOW