Cinema Movie Professional Hollywood Vintage Film Rewind w/ Reel Mid Century, as Sculpture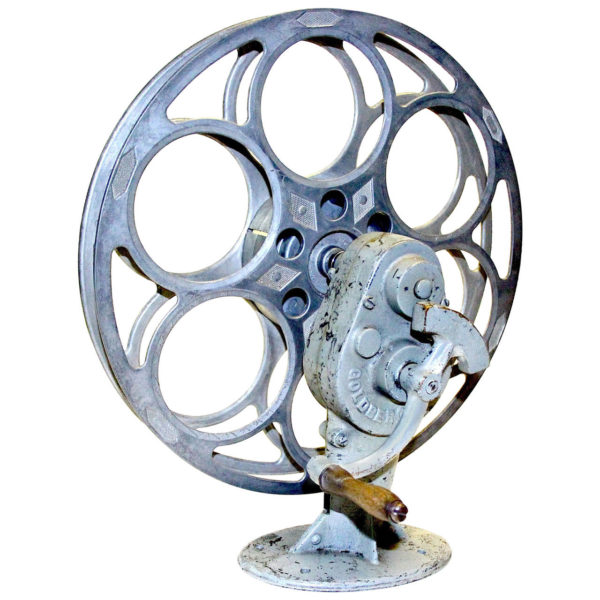 Cinema Movie Professional Hollywood Vintage Film Rewind w/ Reel Mid Century, as Sculpture
Inquire for pricing
Cinema Movie Professional Hollywood Vintage Film Rewind w/ Reel Mid Century, as Sculpture.
Several available of different vintages, having different looks and with different values.
See all photos for the selection. Please inquire.
Cinema motion picture professional film editors 35mm film rewinders with vintage 35mm reel circa mid century.
Display as sculpture. Very vintage. Wonderful patina.
Several different styles, brands and vintages available. Prices vary. Please inquire.